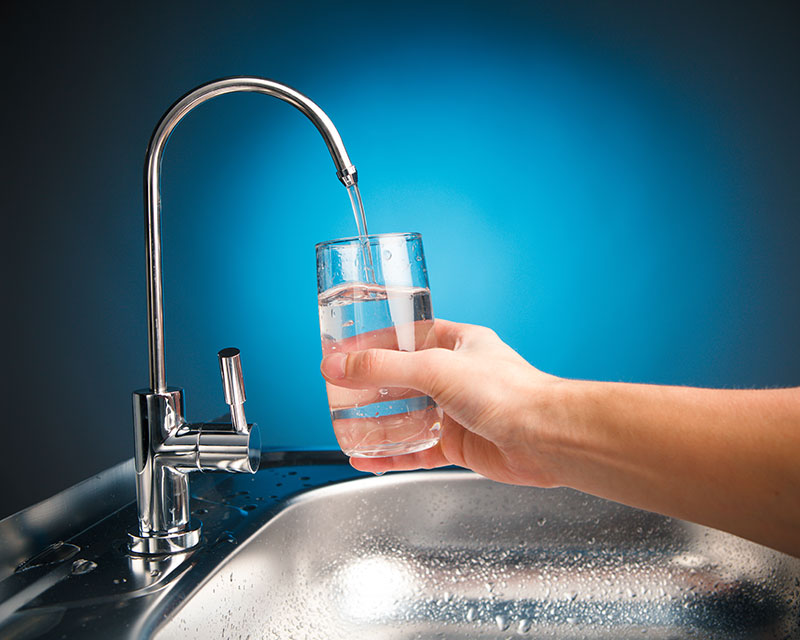 Water Filtration: Tastes great, less contaminants...
A Brief Overview...
In order to capitalize on the health benefits of water, it is critical to draw from a clean water source. Lake Tahoe is blessed to have some of the most sanitary water in California and the United States. Whether you have Source Water, which is water from streams, lakes, and underground aquifers, managed in a water treatment facility, and then distributed to homes or your home's water supply is propelled by a deep well, a water filter system will amplify your water's quality. The only way to ensure pure, contaminant-free drinking water is through the use of a point-of-use filtration system. Rudy's crew specializes in the installation of water filtration systems. Both options are effective in removing contaminants; the filtration processes are certainly different.
Charcoal Filtration
(also known as Carbon Filtration Systems), is a common and fairly simple system that runs a small water feed from your well or the public water system through a filter, up to a small tap that is mounted on the sink. This system can remove most of the undesirable tastes and odors, as well as chlorine, organic compounds, and metals like lead and mercury from your drinking water. An additional option is the
Reverse Osmosis System
. An intricate water purification technology that uses a semipermeable membrane to remove pollutants allowed into your water. This option requires more under the counter space for the storage of the tank and multi-cartridge filters that provides the cleanest drinking water for your family.